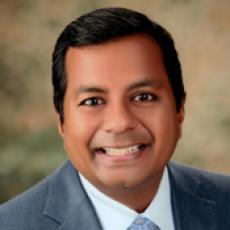 Raghu G. Elluru, MD
7971 Moorsbridge Road, Portage,
Mi, 49024
United States
3600 Capital Avenue, Sw,
Suite 205, Battle Creek, Mi,
49095
United States
Phone: 269-329-2900
Fax: 269-329-1408
About Dr. Raghu G. Elluru, MD
Enhancing your face or figure not only changes the way you look – it changes how you feel about yourself. Combining art and science, plastic surgery is a dynamic, rapidly evolving medical discipline. Operative results depend upon your plastic surgeon's technical skill, judgment, and knowledge of human anatomy. Comprehensive training in all aspects of plastic surgery enables our plastic surgeons in the Grand Rapids area to implement the latest medical knowledge and techniques.
Personalized, high-quality surgical outcomes and attentive, caring treatment have made Great Lakes Plastic & Hand Surgery a trusted resource. Find out for yourself what plastic surgery can achieve when you request a consultation with Dr. Elluru, or speak with our informed, experienced staff today when you call (269) 329-2900 (Kalamazoo/Portage) or (269) 979-0900 (Battle Creek).
About Dr. Raghu G. Elluru, MD
Women and men can improve their appearance and their self-confidence through plastic surgery. People from Battle Creek, Kalamazoo, and all over Southwest Michigan trust Great Lakes Plastic & Hand Surgery for a full complement of procedures ranging from liposuction and breast augmentation to facelifts and procedures to restore the body after childbirth. Dr. Raghu Elluru has years of experience performing a broad selection of complex cosmetic and reconstructive procedures, and he is passionate about creating individualized treatment plans to meet the needs of his patients.
Breast Enhancement
Cutting-edge approaches and a wide selection of options allow Dr. Elluru to offer safe and precise techniques in breast enhancement procedures like breast augmentation and combination breast augmentation and lift. Their procedures help a range of cosmetic surgery patients correct family traits, enhance their natural breast volume, reverse asymmetry, or correct changes to breast shape and position over time. Options include:
Breast Augmentation
Breast Lift
Breast Reduction
Body Contouring
At Great Lakes Plastic & Hand Surgery, Dr. Elluru helps meet the body contouring needs of women and men from all over Southwest Michigan through a full repertoire of adaptable options designed to create safe, customized results while keeping post-surgical downtime to a minimum. His menu of body contouring options includes:
Abdominoplasty
Liposuction
Body Contouring after Massive Weight Loss
Facial Sculpting
A vibrant, refreshed look enhances the appearance of the whole face. Dr. Elluru has trained extensively to provide some of today's latest techniques in facial cosmetic surgery procedures to reverse the unwelcome results of age and family traits, refine the features, or create a younger and more balanced appearance. Options include:
Facelift & Neck Lift
Eyelid Surgery
Brow Lift
Rhinoplasty
Ear Surgeries
Cheek & Chin Implants
Liposuction
Lower Body Lift
Post-Bariatric
Tummy Tuck
Body Contouring
Facial Implants
Forehead Lift
Hair Transplantation
Lip Augmentation
Breast Augmentation
Breast Implants
Breast Lift
Breast Reduction
Male Breast Reduction
Arm Lift
Buttock Augmentation
Non-Surgical Fat Reduction
Eyelash Enhancement
Nose Reshaping
Cheek Augmentation
Chin Augmentation
Ear Surgery
Eyelid Surgery
Facelift
Chemical Peel Deep
Hand Rejuvenation
Non-surgical skin tightening
Chemical Peel Light
Fat Injection
Injectables
Laser Hair Removal
Micropigmentation
Mircrodermabrasion
Skin Resurfacing