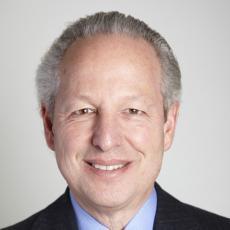 Steven L. Ringler, MD, FACS
Suite 200,
1151 East Paris Ave. Se,
Grand Rapids, Mi, 49546
United States
Phone: 616-328-8800
Fax: 616-328-8439
About Dr. Steven L. Ringler, MD, FACS
Dr. Steven L. Ringler and the entire team at the Center for Aesthetics and Plastic Surgery are dedicated to providing exceptional care and customer service to our patients and their families.
Every person who enters our practice has a vision and personal goals for their appearance with a desire for privacy and respect. At the Center for Aesthetics and Plastic Surgery, it is our goal to exceed expectations for ethical, safe, personalized outcomes that naturally enhance your appearance. Open communication, honesty and trust are the cornerstones of our practice.
Combining over 15 years of experience dedicated to aesthetic plastic surgery, with a commitment to offering the latest in safe, proven, state-of-the-art technology for surgical and non-surgical enhancements, Dr. Ringler and the Center for Aesthetics and Plastic Surgery team strive to exceed your expectations and limit your recovery time in a friendly, safe and private environment. It is our goal for your entire experience with our office to be exceptional in every way. For more information, please visit our website
About Dr. Steven L. Ringler, MD, FACS
Dr. Steven Ringler has been practicing plastic surgery in Grand Rapids, Michigan since 1983. He is well recognized locally, nationally and internationally as a prominent plastic surgeon and teacher. Having extensive training and experience in plastic and reconstructive surgery, Dr. Ringler has exclusively dedicated the past 15 years of his practice to aesthetic surgery of the face, body and breast. Dr. Ringler also offers a full range of safe, proven non-surgical treatment options with a focus on limiting recovery and downtime for his patients.
Surgical Procedures
Breast Augmentation (Saline & Silicone with transaxillary scarless technique
Mastopexy/Breast Lift
Breast Reduction
Body Contouring ? SmartLipo Laser Liposuction, BodyJet, SAFELipo, Power-assisted Liposuction,
Cellulaze- long-term cellulite reduction
Body Lift
Abdominoplasty/Tummy Tuck
Facelift /MACS Facelift
PrecisionTX ? facial contouring
Brow Lift (endoscopic)
Blepharoplasty/eyelid lift
Neck Lift
Rhinoplasty/nasal enhancement
Hyperhidrosis treatment (excessive sweating)
Hair transplants (micro-grafting)
Non-Surgical Procedures
Botox
Xeomin
Juvederm facial filler
Belotero facial filler
Voluma XC facial filler
Radiesse facial filler
Latisse eyelash enhancement
ICON IPL Hair Removal
ICON Fractional Non-Ablative laser resurfacing, fotofacial, removal of red and brown spots, acne scars, hyperpigmentation, scar reduction
SkinPen ? facial reconditioning with micro channeling
Ultherapy ? ultrasonic technology to lift brow and improve decolletage
Exilis ELITE- radiofrequency technology to improve collagen, reduce fat, and tighten the skin of face and body
CoolSculpting ? helps to reduce fat through cryolipolisis (freezing) select areas
Botanical Hair Restoration ? Hair Prescriptives
Lower Body Lift
Post-Bariatric
Tummy Tuck
Body Contouring
Facial Implants
Forehead Lift
Hair Transplantation
Lip Augmentation
Breast Augmentation
Breast Implants
Breast Lift
Breast Reduction
Male Breast Reduction
Arm Lift
Non-Surgical Fat Reduction
Nose Reshaping
Cheek Augmentation
Chin Augmentation
Ear Surgery
Eyelid Surgery
Facelift
Chemical Peel Deep
Chemical Peel Light
Fat Injection
Injectables
Laser Hair Removal
Micropigmentation
Mircrodermabrasion