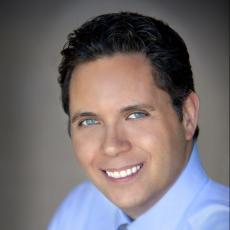 Brian Vassar Heil, MD
14000 Perry Highway, Suite 200,
Wexford, Pa, 15090
United States
1614 Washington Rd., Suite 120,
Pittsburgh, Pa, 15241
United States
Phone: 724-933-1800
Fax: 724-933-1810
About Dr. Brian Vassar Heil, MD
Welcome to the practice of Brian Vassar Heil, MD FACS. Doctor Heil is a board-certified plastic surgeon who provides caring, supportive, and individualized enhancement services to patients in Pittsburgh and surrounding areas.
Our medical team includes a plastic surgeon, dermatologist, physician assistants, registered nurses, and medical estheticians. Each member of our clinical team takes pride in providing a level of service and care that will exceed your expectations.
At Premier Plastic Surgery, we place a high priority on building relationships with our patients. We want you to feel comfortable with our staff every step of the way. Patient education, honest discussions, and trust are at the core of what we do. We invite you to schedule an appointment to learn more about our practice and the procedures we offer.
You will find out why so many of our patients become patients for life.
About Dr. Brian Vassar Heil, MD
Facial Procedures
BOTOX Cosmetic
Cheek Implant
Chemical Peel
Chin Augmentation
Dermal Fillers
Ear Surgery
Eyebrow Lift
Eyelid Surgery
Face Lift
Facial Fillers
Fat Grafting
Forehead Lift
Hair Transplant ? Neograft FUE
Laser Skin Resurfacing
Lip Augmentation
Mini Facelift
Mole Removal
Rhinoplasty (Nose Surgery)
Scar Revision
Breast Procedures
Breast Asymmetry Correction Surgery
Breast Augmentation
Breast Implant Revision
Breast Implants
Breast Lift
Breast Reconstruction
Breast Reduction
Male Breast Reduction
Scar Revision
Body Procedures
Body Contouring
Butt Implants
Buttocks Augmentation
Liposuction
Mini Tummy Tuck
Scar Revision
Tummy Tuck
Liposuction
Lower Body Lift
Post-Bariatric
Tummy Tuck
Body Contouring
Facial Implants
Forehead Lift
Hair Transplantation
Lip Augmentation
Breast Augmentation
Breast Implants
Breast Lift
Breast Reduction
Male Breast Reduction
Arm Lift
Buttock Augmentation
Non-Surgical Fat Reduction
Eyelash Enhancement
Nose Reshaping
Cheek Augmentation
Chin Augmentation
Ear Surgery
Eyelid Surgery
Facelift
Chemical Peel Deep
Hand Rejuvenation
Non-surgical skin tightening
Chemical Peel Light
Fat Injection
Injectables
Laser Hair Removal
Micropigmentation
Mircrodermabrasion
Skin Resurfacing