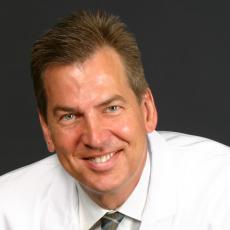 George J. Alexander, MD, FACS
1725 Village Center Circle,
Suite 150, Las Vegas, Nv,
89134
United States
Phone: 702-242-6776
Fax: 702-243-6778
About Dr. George J. Alexander, MD, FACS
Patients who undergo plastic surgery may look forward to gaining self confidence and a sense of well-being from looking, feeling and functioning at their best. For those who wish to enhance their appearance, today's cosmetic surgical procedures offer patients the opportunity to reshape physical features and improve their self-esteem.
Dr. Alexander's goal is to provide comprehensive, purposeful plastic, and cosmetic surgical services of the highest standard to all his patients. It is his ongoing commitment to provide an environment of comfort and safety, and to treat each patient with respect, dignity and compassion.
Dr. George Alexander specializes in cosmetic surgery for both women and men. Dr. Alexander has provided the latest in cosmetic surgery to many patients throughout the United States and internationally. His office coordinates complete outpatient surgical suites and hospital care where he performs the vast majority of procedures in a private, high quality, and patient friendly environment. These specially trained operating room staff provides the highest standard of expertise and quality care. The entire staff is very personable and eager to assist in meeting your needs.
About Dr. George J. Alexander, MD, FACS
Botox
Breast Enlargement
Breast Implant Removal
Breast Lift
Breast Reconstruction
Breast Reduction
Browlift
Chin Surgery
Collagen Injection
Ear Pinning Surgery
Endoscopic Technique
Eyelid Surgery
Facelift
Liposuction
Male Breast Reduction Surgery
Nose surgery – Rhinoplasty
Retin-A
Thigh Lift
Tummy tuck
Upper Arm Lift
Additional Information
A cosmetic surgeon is only as good as the staff behind him. Each member of Dr. Alexander's office and surgical staff is a highly-qualified individual with experience and knowledge concerning surgical procedures. Our goal is to deliver the best surgical care for our patients, which includes providing a warm and comfortable atmosphere where our patients feel relaxed. After visiting Dr. Alexander & Co., you'll understand why so many of our patients feel that while in our care, they're among friends.
Post-Bariatric
Tummy Tuck
Forehead Lift
Breast Augmentation
Breast Lift
Breast Reduction
Male Breast Reduction
Nose Reshaping
Chin Augmentation
Ear Surgery
Eyelid Surgery
Facelift