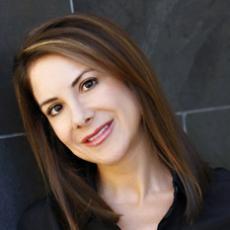 Hayley A. Brown, MD
10001 S.Eastern Ave., Suite 406,
Henderson, Nv, 89052
United States
7326 W Cheyenne Ave., Las Vegas,
Nv, 89129,
United States (Administrative Office)
Phone: 702-260-7707
Fax: 702-990-1972
About Dr. Hayley A. Brown, MD
Our Goal is to listen and understand a person's desires, recognize the potential of that individual, and provide an honest opinion of what can be achieved using the latest plastic surgical techniques. With quality work, attention to detail, dedication to excellence, and genuine concern about each individual patient, Dr. Brown has the opportunity not only to enhance an individual's appearance, but also to improve self-confidence, self-esteem and quality of life.
About Dr. Hayley A. Brown, MD
Cosmetic Surgery of the Face, Breast, and Body. Facelifts, Browlift, Blepharoplasty, Chemical Peels, Skin Care, Lip Augmentation, Chin Augmentation, Non-Surgical facial Rejuvenation, Botox, Injectable Fillers, Otoplasty, Breast Augmentation, Breast Lift, Breast Reduction, Male Breast Reduction (Gynecomastia) Abdominoplasty, Liposuction, Body Contouring After Massive Weight Loss, Thigh Lift, Buttock Lift, Brachioplasty.
Post-Bariatric
Tummy Tuck
Facial Implants
Forehead Lift
Hair Transplantation
Lip Augmentation
Breast Augmentation
Breast Lift
Breast Reduction
Male Breast Reduction
Nose Reshaping
Cheek Augmentation
Chin Augmentation
Ear Surgery
Eyelid Surgery
Facelift
Chemical Peel Deep
Chemical Peel Light
Fat Injection
Injectables
Laser Hair Removal
Micropigmentation