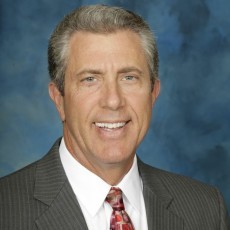 Michael C. Edwards, MD, FACS
Anson Edwards & Higgins Plastic Surgery Associates,
8530 W. Sunset, Suite 130,
Las Vegas, Nv, 89113
United States
Phone: 702-822-2100
Fax: 702-243-7923
About Dr. Michael C. Edwards, MD, FACS
Dr. Michael C. Edwards has earned a reputation throughout Las Vegas Nevada for helping patients achieve their dreams. Voted as one of Las Vegas' Top Doctors Dr. Edwards is a talented board-certified plastic surgeon with a natural ability for obtaining balance and harmony. Dr. Edwards works only with a board-certified anesthesiologist and your procedure will be performed in a fully-certified surgical facility using only the finest equipment and today's safest and state-of-the-art plastic surgery procedures. So when you've made the decision to enhance your appearance, make sure you select a plastic surgeon who combines the ultimate balance of science and art to translate your hopes into the beautiful, natural-looking results you desire. And you'll feel confident knowing that he offers you the advanced training and credentials you want in a plastic surgeon.
Dr. Edwards is devoted to improving the way you look, the way you perceive yourself and the way others see you.
About Dr. Michael C. Edwards, MD, FACS
PROCEDURES OFFERED
Breast enhancement with or without breast lift Dr. Edwards can create fuller, firmer breasts to complement your natural body curvature through breast augmentation. He can provide a youthful and more proportioned look using techniques for breast lift and reduction, including vertical mastopexy and the scar-minimizing peri-areolar method. Dr. Edwards also offers reduction mammoplasty to reduce the size of your breasts to give you a more comfortable look and feel.
Breast Revision If you have had breast implant surgery already and would like to explore a change or improvement to improve upon changes that have occurred, Dr. Edwards can review with you the possibility of implant exchange, site change to below the muscle for better coverage or lifting your breasts to a higher position on your chest.
Tumescent liposuction Dr. Edwards offers tumescent liposuction to safely sculpt body features by removing diet- and exercise-resistant fat in areas such as the abdomen, arms, hips and thighs.
Tummy tuck By removing excess skin and fat from the lower abdomen and tightening the abdominal muscles, Dr. Edwards can provide a flatter, smoother look, restoring your youthful contour. In some cases, liposuction may be performed to enhance your results. This procedure may also help to alleviate the back pain that may be attributed to weakened or loose abdominal-wall tone
Skin reduction after weight loss? With excessive weight loss in a short period of time, the skin doesn't conform to your new figure. This leaves patients with excess, baggy skin. The areas that can be improved include the arms, breasts, abdomen and thighs. Through careful and methodical planning, the scars can be less conspicuous.
Botox?? This FDA-approved procedure can soften fixed expression lines such as crow's-feet, frown lines and forehead lines.
Facial Fillers?? Using FDA-approved products such as Juvederm Ultra XC and Juvederm UltraPlus XC Dr. Edwards will help soften the lines of facial expression from your smile lines as well as adding a proportionate enhancement to your lips.
Additional Information
The personalized care and integrity you want.
When you meet Dr. Edwards, you'll realize that his personal attention can make you feel as special as his expert hands can make you look. You'll find that a consultation with him is more like a conversation between friends, not a lecture or a sales presentation. He will take the time to learn about your goals, answer your questions and give you realistic expectations. And should Dr. Edwards find that you are not a candidate or not ready for the procedure you want, he will let you know. That's because he understands the value of honesty and integrity and has made this the cornerstone of his practice philosophy.
Post-Bariatric
Tummy Tuck
Body Contouring
Breast Augmentation
Breast Implants
Breast Lift
Breast Reduction
Male Breast Reduction
Ear Surgery