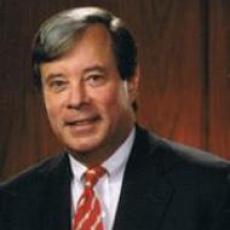 Darrick E. Antell, MD, FACS
850 Park Avenue, New York, Ny,
10075
United States
Phone: 212-988-4040
Fax: 212-988-0527
About Dr. Darrick E. Antell, MD, FACS
Dr. Darrick E. Antell has been in the practice of aesthetic plastic surgery since 1987. He is certified
by the American Board of Plastic Surgery-the only board recognized by the American Board of Medical
Specialties to approve doctors in all aspects of plastic surgery. Dr. Antell is a member of many regional and
national medical societies, including the American Society for Aesthetic Plastic Surgery and the American
Society of Plastic Surgeons. He is also a Fellow of the American College of Surgeons. Dr. Antell received his
undergraduate degree from Hobart College, Geneva, New York and his medical degree from The University of
Toledo, College of Medicine, Toledo, Ohio. He served his residency in general surgery at Stanford University
Medical Center, Stanford, California and his plastic surgery residency at The New York Hospital/Cornell
Medical Center, New York.
At the top of Town & Country Magazine's list of The Best Cosmetic Surgeons in the Country and selected by
New York Magazine as one of The Best Doctors in New York multiple times, Dr. Antell individualizes his
approach to patients and has been featured in Vogue, Elle, The Wall Street Journal, and many other national
television and print media. He has also given numerous presentations, lectures and published on the subject of
Aesthetic Plastic Surgery.
In a career that spans over twenty years and more than ten thousand procedures, Dr. Antell's extensive education
and experience gives his patients the quality they value. Dr. Antell combines meticulous surgical skill and the
safest of medical technologies, making him one of the most highly respected plastic surgeons in the country. Dr.
Antell's philosophy is that plastic surgery should whisper, not scream.
Due to patient confidentiality reasons, we have decided not to put patient before and after photos on our web site. If you wish to view before and after photos, select patients have agreed to have their photos shown in the privacy of our office. Please contact us at our office if you wish to view some of the results of our aesthetic plastic surgery procedures.
About Dr. Darrick E. Antell, MD, FACS
Dr. Antell specializes in aesthetic surgery of the Face and Body
His most popular procedures include, but are not limited to:
Face
Face Lift
Eyebrow Lift
Neck Lift
Rhinoplasty
Nasal Tipplasty
Blepharoplasty
Otoplasty
Breast
Augmentation
Lift
Reduction
Reconstruction
Liposuction
Body and Face
Abdominoplasty
Full Tummy Tuck
Mini Tummy Tuck
Mole removal
Face and Body
Scar Revision
Face and Body
Chemical Peel
Face and Body
Arm Lift
Dr. Antell also performs non-invasive office procedures:
Botox
Juvederm
Restylane
Evolence
Post-Bariatric
Tummy Tuck
Body Contouring
Forehead Lift
Hair Transplantation
Lip Augmentation
Breast Augmentation
Breast Implants
Breast Lift
Breast Reduction
Male Breast Reduction
Nose Reshaping
Cheek Augmentation
Chin Augmentation
Ear Surgery
Eyelid Surgery
Facelift
Facial Implants
Chemical Peel Deep
Chemical Peel Light
Fat Injection
Injectables
Laser Hair Removal
Micropigmentation
Mircrodermabrasion