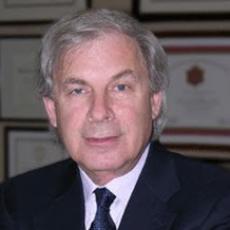 Peter L. Schwartz, MD
143 Froehlich Farm Blvd.,
Woodbury, Ny, 11797
United States
Phone: 516-496-7757
Fax: 516-364-4767
About Dr. Peter L. Schwartz, MD
"The highest concern in my plastic surgery practice is the exceptional and individualized care of all my patients, before, during and after cosmetic surgery to improve their self-image and boost their self-esteem. Personalized excellence in plastic surgery is delivered through my continuous quest for outstanding medical knowledge with continuing education combined with an artistic sense and use of the latest proven technological advances.
My plastic surgery staff, anesthesiologist, nurses, and office manager are unparalleled in delivering compassionate care while maintaining the highest respect for the cosmetic surgery patient and for patient confidentiality."
About Dr. Peter L. Schwartz, MD
With more than 20 years experience, Dr. Schwartz specializes in all types of cosmetic surgery procedures: facelifts, mini-facelifts, eyelid surgery, endoscopic surgery with small incisions, nose reshaping, breast augmentation/lift/reduction, liposuction, tummy tucks and a host of minimally invasive procedures.
Facial Implants
Facelift
Eyelid Surgery
Ear Surgery
Cheek Augmentation
Chin Augmentation
Tummy Tuck
Liposuction
Post-Bariatric
Male Breast Reduction
Breast Reduction
Breast Lift
Breast Augmentation
Hair Transplantation
Lip Augmentation
Nose Reshaping
Chemical Peel Light
Chemical Peel Deep
Injectables
Fat Injection
Laser Hair Removal
Mircrodermabrasion
Micropigmentation