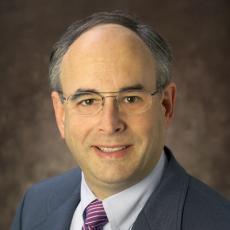 Steven Yarinsky, MD, FACS
7 Wells Street, 3Rd Floor,
Saratoga Springs, Ny, 12866,
United States
Phone: 518-583-4019
Fax: 518-583-3350
About Dr. Steven Yarinsky, MD, FACS
For over 25 years Steven Yarinsky, MD and the expert staff of Saratoga Springs Plastic Surgery, PC have been dedicated to providing you with an exceptional level of quality service and care to get the best possible in cosmetic surgery of your body, breasts and face. Dr. Yarinsky practices the Art and Science of Cosmetic Medicine. We are here to help you look and feel your best by enhancing your natural beauty and rejuvenating your appearance.
Dr. Yarinsky wants to be sure you make an education decision regarding your procedure. He personally answers emails and takes your calls after hours, before and after your procedure.
We offer you the only Joint Commission accredited office cosmetic surgery center in the Capital District for your comfort, privacy, convenience and cost savings over the hospital setting. Your procedure is done right at our state-of-the-art office facility! Our Joint Commission accreditation is your assurance that we provide you the Gold Standard of Safety in health care.
Plus we provide the complete range of Medispa services at Saratoga Springs Medispa including advanced medical skin care, massage, Endermologie Lipomassage cellulite treatment, laser hair removal, sclerotherapy, laser capillary and age spot removal. Our licensed massage therapist, expertly trained Nurses and aesthetician provide you with medispa services at the Saratoga Springs Medispa. As the only Capital District certified Expert Injector Dr. Yarinsky personally performs your Botox and facial filler injections. Breast Augmentation and Breast Lifts, Liposuction, Tummy Tucks, Facelifts, Nose Reshaping, Laser Skin Smoothing and Eyelid lifts are some of our most commonly requested procedures.
Call us at (518)583-4019 for an informative and friendly consultation visit. We care about you and want to help you make the best possible choice! Come visit with Dr. Yarinsky and our staff and you will see why so many people in Vermont, Upstate New York, Western Massachusetts and the Albany Capital District choose us. We are truly at your service.
To schedule your consultation with Dr. Yarinsky and his staff and save $100 on our standard consultation fee, call (518)583-4019 or contact us today!
Meet Dr.Yarinsky on You Tube
About Dr. Steven Yarinsky, MD, FACS
Practice Specialization/Procedures Performed: Full Spectrum of Cosmetic Procedures for body, breast, and face:
Breast Procedures:
Breast Augmentation, Breast Lift, Breast Revision, Inverted Nipple Correction, Tubular Breasts Male Breast Reduction
Body Contouring:
Liposuction, Tummy Tuck, Thigh & Arm Lifts, Labiaplasty (female genital enhancement)
Facial Procedures:
Ultra-Pulse Laser Skin Resurfacing, Eyelid, Face & Neck Lifts, Nose, Ear, Lip, Cheek & Chin Reshaping, Lip & Line Plumping with Fat Injections, Ultherapy?,Skin Cancer, Mole and Tattoo Removal, Scar Revision, Earlobe repair
Skin Treatments:
Botox Cosmetic, Xeomin?, Juvederm?, Radiesse?, Belotero?, SkinMedica Peels, Sculptra Aesthetic, Microdermabrasion – Dermapeel, glycolic peels, Genesis V – laser facial, Excel V?- age spot treatment
Laser Procedures:
Laser Hair Removal, Excel V?- Laser Face Capillary & Age Spot Removal, Sclerotherapy- Leg Spider Vein Treatment & Ultra-Pulse Laser Facial Resurfacing
Medispa Services:
Laser Hair Removal, Excel V?- Laser Face Capillary & Age Spot Removal, Sclerotherapy- Leg Spider Vein Treatment, Microdermabrasion – Dermapeel, SkinMedica Facial Peels, glycolic peels, Endermologie Lipomassage Cellulite Reduction, Massage Therapy, Non-Surgical Skin Tightening- Ultherapy?
Additional Information
Office Hours:
Monday through Thursday: 8 a.m. ? 4:45 p.m.
Fridays: 8am ? 2:45 pm
Liposuction
Lower Body Lift
Post-Bariatric
Tummy Tuck
Body Contouring
Facial Implants
Forehead Lift
Lip Augmentation
Breast Augmentation
Breast Implants
Breast Lift
Breast Reduction
Male Breast Reduction
Arm Lift
Non-Surgical Fat Reduction
Nose Reshaping
Cheek Augmentation
Chin Augmentation
Ear Surgery
Eyelid Surgery
Facelift
Chemical Peel Deep
Non-surgical skin tightening
Chemical Peel Light
Fat Injection
Injectables
Laser Hair Removal
Micropigmentation
Mircrodermabrasion
Skin Resurfacing