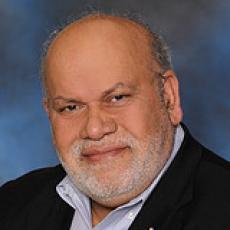 Haroon A. Aziz, MD, FACS
1120 Polaris Parkway, Suite 120,
Columbus, Oh, 43240
United States
Phone: 614-840-9500
Fax: 614-840-9556
About Dr. Haroon A. Aziz, MD, FACS
From its inception our practice has had a philosophy of providing the best personalized care possible in plastic / cosmetic surgery.
We realize that your self esteem is affected by your self image. Creating a new self image can be an exciting personal change that can restore beauty and wholeness. When you are considering this change it is important to select a facility that will bring out the best in you.
A caring atmosphere provided by a staff that is both highly skilled and dedicated to making you feel good about yourself is integral to a positive surgical experience.
A safe environment is also important and therefore our center is inspected and annually accredited by the American Association for Accreditation of Ambulatory Plastic Surgery Facilities, Inc. (AAAASF).
It is our goal to provide you with information on the different plastic and cosmetic surgery options to help you achieve your goals. Please browse our Web site to find out more about our services. We invite you to contact us today and let us answer your questions and determine if you are a good candidate for the procedure(s) you interested in.
About Dr. Haroon A. Aziz, MD, FACS
Breast Enhancements
Breast Augmentation
Breast Lift
Breast Reduction
Body Contouring
Liposuction
Tummy Tuck
Buttock Lift
Body Lift
Arm Lift
Laser Surgery
Laser Hair Removal
Laser Skin Resurfacing
Facial Enhancements
Facelift
Eyelid Surgery / Eyelid Lift
Forehead Lift/ Brow Lift
Ear Enhancement
Non Surgical Skin Rejuvenation
Botox Cosmetic
Facial Filler: Dysport / Restylane / Juvederm / Perlane / Radiesse ?
Skin Care
Chemical Peels
MicroLaser Peels and ProFractional
Dermabrasion
Clinical Skin Care Products
La-Roche Posay
Liposuction
Lower Body Lift
Post-Bariatric
Tummy Tuck
Body Contouring
Facial Implants
Forehead Lift
Hair Transplantation
Lip Augmentation
Breast Augmentation
Breast Implants
Breast Lift
Breast Reduction
Male Breast Reduction
Arm Lift
Non-Surgical Fat Reduction
Nose Reshaping
Cheek Augmentation
Chin Augmentation
Ear Surgery
Eyelid Surgery
Facelift
Chemical Peel Deep
Non-surgical skin tightening
Chemical Peel Light
Fat Injection
Injectables
Laser Hair Removal
Micropigmentation
Mircrodermabrasion
Skin Resurfacing