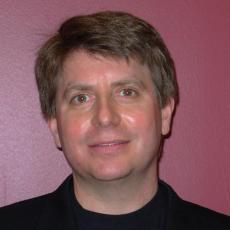 Craig Mezrow, MD, FACS, MS
225 E. City Avenue, Suite 14,
Bala Cynwyd, Pa, 19004
United States
Phone: 610-664-8888
Fax: 610-664-8080
About Dr. Craig Mezrow, MD, FACS, MS
Dr. Mezrow is proud to offer the finest medical team in the Philadelphia area. Our philosophy is to create strong client relationships so that we may together achieve the goals we have set, with the latest technologies and the most highly trained technicians. Our expertise is developed through continued education and experience. As the industry changes, we are continuously evolving to satisfy all client expectations. Our patient base is primarily through satisfied referrals. We achieve patient satisfaction with teamwork throughout the office.
About Dr. Craig Mezrow, MD, FACS, MS
Dr. Mezrow specializes in cosmetic surgery of the face, breast and body, while providing patients with the utmost care and advanced technology to fit their individual needs. Dr. Mezrow spends countless hours educating his patients prior to surgery and takes meticulous care of them during their surgical procedure and during their recovery period. He is known for individualizing each patient's surgical and non-surgical needs offering the latest in technology and techniques.
Dr. Mezrow specializes in the top cosmetic procedures of 2007, breast augmentation and liposuction.
In addition, Dr. Mezrow offers a comprehensive nonsurgical aesthetic center for facial and body rejuvenation that includes skin care, microdermabrasion, Botox, wrinkle fillers, lasers and intense pulse light. All of these procedures are offered without any downtime.
Our newest addition to the center is a revolutionary new FDA-approved medical cellulite treatment called the VelaShape. The VelaShape is the first and only medical device to receive clearance from the FDA for the effective treatment of cellulite. It combines bi-polar radio frequency, infrared light, and tissue mobilization to re-contour the skin surface. It melts the unwanted fat that gives cellulite its cottage cheese appearance, while it tightens the skin. It is completely non-invasive. There is no downtime associated, or anesthesia required. In fact, many patients compare the treatment to a warm relaxing massage.
Additional Information
TESTIMONIALS
Dr. Mezrow,
I cannot thank you enough for the beautiful job you did for me. I am glad I decided out of my 5 consults you would be the best and you have, most proved yourself. You have given me a new outlook on myself and I thank you billions. Your staff is so awesome, it's truly a pleasure to have to come in for visits. Thanks again! – Holmes, PA
Dear Dr. Mezrow,
I can't wait to see you and for you to seem me on Monday. You are a wonderful doctor and a flawless artist. You can't even see where you operated. You have far exceeded how I thought I was capable of looking! Thank you! Thank you! Thank you! – NJ
Dr. Mezrow and Staff,
Thank you for all the special care. You made me feel very comfortable. Your attention to detail and concern for me as a person went above and beyond my expectations. I highly recommend you all to anyone who doesn't want to be just another patient. My experience in your care was great. Bridgeton, NJ
Dr. Mezrow,
I cant thank you enough for how wonderful you have been to me.
Mullica Hill, NJ
Thank you very much for taking such great care of our daughter. We appreciate everything you have done for our family. Thank you for your kindness. Wayne, PA
Dear Dr. Mezrow and Girls,
From the first time I walked into your office you all made me feel so special. How can I begin to tell you how very much everything you have done for me means to me! Thank you for the bottom of my heart! NJ
Dear Dr. Mezrow,Doctors like you are truly a tribute to the medical profession and a rarity. Your professional talent and gift and most of all your patience and light humorous approach to a serious period of difficult times we went through have helped us endure those stressful times. Words cannot thank you enough.
Newtown Square, PA
Dear Dr. Mezrow and Staff,
Thank you for your kindness and professionalism on my recent visit. I felt very comfortable discussing my concerns with you. Bethlehem, PA
Dear Dr. Mezrow,
It has been just about one year since you met us a to stitch up our son's forehead after a very nasty fall. I'm not sure if you remember, but we just wanted to let you know that his scar looks great ? barely noticeable. I was quite panicked that night and for months afterwards that our son would be scarred for life, but thanks to your expertise, he looks as cute as ever (of course, I'm not biased). Thank you for your assistance that night and all of the follow-up visits. We greatly appreciate it. Wynnewood, PA
Dr. Mezrow is the nicest, sweetest doctor I have ever met. He is very honest and upfront with you, which is very important because you should be able to trust your surgeon all your heart to be sure he knows exactly what he is doing. He is very competent and makes you feel very comfortable. I had 2 other consultations with plastic surgeons for breast implants, but when I met him I knew he would be my doctor. My new boobs look fantastic, I am so happy I chose Dr. Mezrow. Philadelphia, PA
Dear Doctor,
Thank you so very much for your wonderful work and dedication. Philadelphia, PA
Post-Bariatric
Tummy Tuck
Facial Implants
Forehead Lift
Hair Transplantation
Lip Augmentation
Breast Augmentation
Breast Lift
Breast Reduction
Male Breast Reduction
Nose Reshaping
Cheek Augmentation
Chin Augmentation
Ear Surgery
Eyelid Surgery
Facelift
Chemical Peel Deep
Chemical Peel Light
Fat Injection
Injectables
Laser Hair Removal
Micropigmentation
Mircrodermabrasion