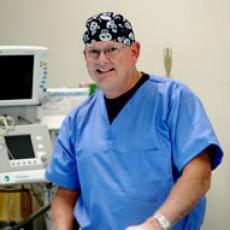 Steven K. White Sr, MD
1275 21St Avenue North,
Myrtle Beach, Sc, 29577
United States
Phone: 843-448-9977
Fax: 843-626-7755
About Dr. Steven K. White Sr, MD
Enhancing your natural features through cosmetic surgery is a very personal and important decision. Just as important is choosing your plastic surgeon.
As your plastic surgeon, I will listen to your concerns, and offer compassionate advice about potential surgery outcomes. You won't be rushed through the decision making process. You can expect to receive friendly, first class service from everyone at Carolina Coastal Plastic & Reconstructive Surgery. We believe it is everyones job to contribute to your positive experience – from the first phone call to the last post-operative visit. Our Patient Care Coordinators will spend as much time as you need on the phone to address any questions or concerns you may have. They are also available to assist you with financial programs and hotel arrangements, if needed. They recognize that patients have busy lives and schedules too, and make every effort to accommodate this.
Were proud of our staff at Carolina Coastal Plastic & Reconstructive Surgery which is made up of a team of dedicated professionals: Board Certified Plastic Surgeons, Registered Nurses, Certified Registered Nurse Anesthetist, Licensed Esthetician, Licensed Massage Therapist, Certified Surgical Technicians, and qualified front office staff who are trained to serve your needs. Our surgeons have skills in many areas of surgery which will enable them to select the best and most effective course of treatment for each patient based on an individual basis. You can rest assured that every detail will be taken care of to ensure your comfort and safety.
About Dr. Steven K. White Sr, MD
Dr. Steven White has focused on cosmetic surgery, breast reconstruction, microsurgery, laser surgery, and surgery of the hand.
Facial Implants
Facelift
Eyelid Surgery
Ear Surgery
Cheek Augmentation
Chin Augmentation
Tummy Tuck
Liposuction
Post-Bariatric
Male Breast Reduction
Breast Reduction
Breast Lift
Breast Augmentation
Hair Transplantation
Lip Augmentation
Nose Reshaping
Chemical Peel Light
Chemical Peel Deep
Injectables
Fat Injection
Laser Hair Removal
Mircrodermabrasion
Micropigmentation