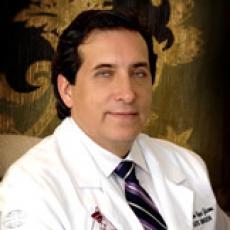 Franco Reyes Jacome, MD
5Th Street, Suite 1809,
H. Matomoros, Tamps, Mx
Phone: 956-346-6011
Fax: 011-528688130351
About Dr. Franco Reyes Jacome, MD
At Clinica Del Rey, we are committed to excellence, and we aim for natural results in harmony with the patient's overall appearance. Our goal is to provide exceptional, personalized care in a friendly, comfortable setting. We use the most advanced equipment available, and we offer unique surgical techniques available at few other plastic surgery facilities in the world.
About Dr. Franco Reyes Jacome, MD
Face
Facelift
Rhinoplasty
Blepharoplasty
Forehead Lift (Browlift)
Neck Lift
Chin Implants
BOTOX Cosmetic
Injectable Fillers
Breast
Breast Augmentation
Breast Lift (Mastopexy)
Breast Reduction
Breast Reconstruction
Body
Abdominoplasty
Liposuction
Buttock Augmentation
Calf Implants
Additional Information
Our staff is one of the best you'll ever meet. Each individual has been selected for their exceptional personality and the entire team works together seamlessly. Our goal is to make your visit an enjoyable experience.
Liposuction
Lower Body Lift
Post-Bariatric
Tummy Tuck
Body Contouring
Facial Implants
Forehead Lift
Hair Transplantation
Lip Augmentation
Breast Augmentation
Breast Implants
Breast Lift
Breast Reduction
Male Breast Reduction
Arm Lift
Nose Reshaping
Cheek Augmentation
Chin Augmentation
Ear Surgery
Eyelid Surgery
Facelift
Chemical Peel Deep
Chemical Peel Light
Fat Injection
Injectables
Laser Hair Removal
Micropigmentation
Mircrodermabrasion
Skin Resurfacing