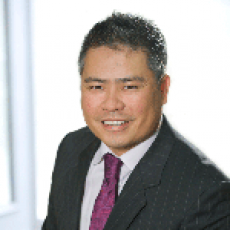 Stephen Chen, MD
5898 Bremo Rd., Richmond, Va,
23226
United States
Phone: 804-288-5222
About Dr. Stephen Chen, MD
At Richmond Plastic Surgeons, our goal is to provide the highest quality care with a personalized, comforting experience.
About Dr. Stephen Chen, MD
Procedures done by practice:
Brazilian butt lift
Breast Augmentation / enhancement
Liposuction
Fat grafting of the face and breast
Mommy makeover
Facial Surgery – facelift, neck lift, eyelid surgery
Gynecomastia & other men's plastic surgery
Non surgical facial rejuvenation
Advanced body contouring after massive weight loss
Body lifts
Laser spider vein removal
Advanced eyelid procedures
Rhinoplasty
Otoplasty
Plastic Surgery revisions
Reconstructive Procedures done by practice:
Breast Reconstruction- DIEP & Tram flaps
Cleft Lip and Palate
Skin Cancer
Tissue Expansion
Scar Revision
Breast Enhancement
Breast Augmentation: to enlarge breast size in small breasted women who desire a size increase.
Breast Reduction: to reduce the weight and sagging of breasts that are very large.
Breast Lift: to elevate the nipple and breast if it has descended below a certain point on the chest wall.
Breast Implant Revision: to correct complications or unsatisfactory aesthetic qualities that can occur after breast augmentation.
Body Contouring
Tummy tuck: to flatten the abdomen, tighten underlying muscles and remove loose skin
Liposuction: to eradicate persistent fat deposits from many areas of the body
Body Lift: finalize major weight loss and deal resolve problems of excess skin
Arm Lift: remove loose upper arm skin and tissue that hangs down, producing slimmer arms.
Thigh Lift: remove excess skin around the inner and outer thighs and lower body.
Male breast reduction: provide a flatter, firmer chest for men experiencing gynecomastia.
Facial Rejuvenation
Eyelid surgery: to remove excess fatty tissue around the eyes that causes eye bags and a tired appearance.
Rhinoplasty: to reshape the tissues of the nose to make it more proportional and balanced with other facial features.
Endoscopic Brow Lift: a minimally invasive procedure to restore the natural arch of the eyebrows and correct signs of aging in the forehead.
Facelift: to tighten the tissues of the lower face, midface and neck area for a more youthful appearance.
Neck Lift: to reduce signs of aging in the neck and lower face. Similar to a facelift, but more focused on problems below the chin.
Neck Liposuction: to remove fat in the neck area and restore a more youthful angle in the lower face.
Otoplasty: to bring the ears into proportion with other facial features. Often performed on children as soon as the ears are fully developed.
Chin Shaping: to enhance the shape and projection of the chin and balance it with other facial features. Performed on patients who exhibit a weak chin.
Cheek Augmentation: uses a facial implant or dermal filler to increase cheek projection, correcting inadequate bone structure or loss of tissue volume.